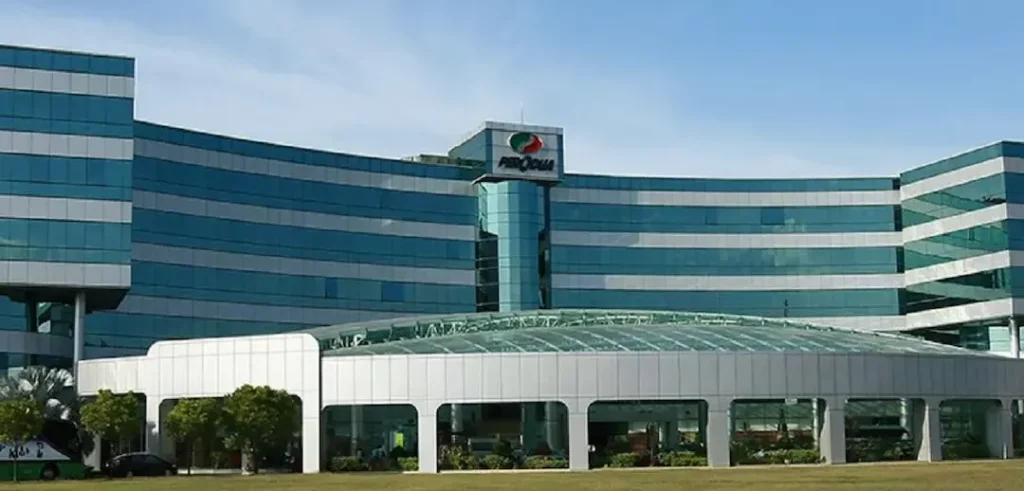 Perodua Malaysia, officially known as Perusahaan Otomobil Kedua Sendirian Berhad, is an influential player in the Malaysian automotive industry, specializing in the production of compact cars. Since its inception in 1993, Perodua has successfully carved out a distinct niche in the market by delivering reliable, affordable, and practical vehicles. Through a strategic collaboration between Malaysian and Japanese partners, the company has consistently aimed to provide high-quality vehicles to the masses while fostering innovation and accessibility.
A Brief Historical Journey
Perodua's story began on November 25, 1993, with a clear mission: to become a major driving force in Malaysia's automotive landscape. The company's establishment was a testament to the collaborative efforts of two automotive giants—Malaysia's Proton and Japan's Daihatsu. This joint venture was instrumental in bolstering the local automotive sector, setting the stage for Perodua's evolution as a prominent industry player.
The Perodua Kancil, unveiled in 1994, marked the company's first step in its journey to transform the Malaysian automotive market. This compact model quickly captured the hearts of consumers due to its efficient fuel consumption, compact design, and budget-friendly price point. The Kancil's success laid the groundwork for Perodua's future direction: to manufacture practical and accessible vehicles tailored to the local needs and preferences.
Perodua Latest Models
As of latest update in August 2023, Perodua has introduced six prominent models to its ever-evolving lineup. These models, each catering to specific consumer demands, showcase Perodua's commitment to providing versatile options while maintaining its core values of affordability and reliability.
1. Perodua Myvi
The Perodua Myvi stands as a testament to the brand's ingenuity and ability to resonate with the masses. Initially introduced in 2005, the Myvi swiftly gained popularity for its generous interior space, modern features, and impressive engine options. Multiple generations of updates have ensured that the Myvi remains at the forefront of design and technology, offering drivers a harmonious blend of versatility and sophistication.
2. Perodua Axia
In 2014, Perodua introduced the Perodua Axia, a compact hatchback designed to redefine efficiency and affordability. Its small footprint, coupled with exceptional fuel economy and practical features, make it a favorite among urban commuters and those seeking a cost-effective daily driver. The Axia serves as a prime example of Perodua's commitment to providing practical solutions to everyday transportation needs.
3. Perodua Bezza
Making its debut in 2016, the Perodua Bezza marked the company's entry into the subcompact sedan segment. Focused on fuel efficiency and affordability, the Bezza offers a spacious interior and a range of features that strike a balance between comfort and practicality. This sedan option caters to individuals who prefer the classic sedan body style while still benefiting from Perodua's signature value proposition.
4. Perodua Aruz
Perodua's commitment to versatility is underscored by the introduction of the Perodua Aruz, a compact SUV unveiled in 2019. The Aruz boasts a higher driving position, increased cargo space, and a suite of modern features. This model caters to the growing demand for crossovers, providing a vehicle that seamlessly transitions between urban and off-road adventures, making it an ideal choice for families and outdoor enthusiasts alike.
5. Perodua Alza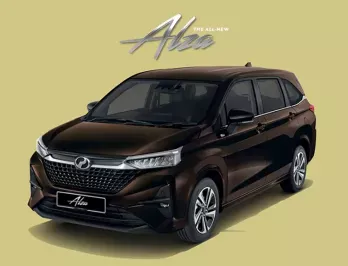 In 2009, the Perodua Alza was launched as a compact MPV designed to accommodate larger groups of passengers. Through subsequent updates, Perodua has maintained the Alza's appeal by ensuring its practicality, comfort, and affordability are unwavering. As a versatile multi-purpose vehicle, the Alza continues to serve as a reliable choice for families and individuals requiring extra seating capacity.
6. Perodua Ativa
The latest addition to Perodua's lineup, the Perodua D55L, is marketed as the Ativa. Introduced in 2021, the Ativa embraces a more modern and sophisticated design language, coupled with advanced technological features. By venturing into the subcompact crossover segment, Perodua is meeting the needs of consumers seeking a refined and convenient crossover experience without compromising on its commitment to accessibility.
Commitment to Manufacturing Excellence
Perodua's commitment to innovation extends to its state-of-the-art manufacturing and assembly facilities. These facilities, located across Malaysia, are equipped with cutting-edge production technologies that ensure vehicle quality and efficiency. The company places significant emphasis on environmentally friendly manufacturing processes, earning recognition for its dedication to sustainability and responsible manufacturing.
Perodua Outlets in Malaysia
Perodua's wide-reaching impact is exemplified by its extensive network of outlets spread across various states and cities in Malaysia. These outlets offer more than just vehicles; they provide a comprehensive range of services, including sales, maintenance, and customer support. Here is a curated list of Perodua outlets (Branch & Dealer) categorized by state and city:
Johor
Kedah
Kelantan
Melaka
Negeri Sembilan
Pahang
Penang
Perak
Sabah
Sarawak
Selangor
Terengganu
Kuala Lumpur
Putrajaya
Labuan
Please note that while this list showcases major cities within each state, Perodua's outlets are distributed across various towns and cities throughout Malaysia.
Headquarters and Key Figures
Perodua's headquarters is located in Sg. Choh, Batu 3, 47000 Sungai Buloh, Selangor, Malaysia. The company is led by key figures who play pivotal roles in its operations:
Dato' Zainal Abidin Ahmad: President and Chief Executive Officer
Dato' Ahmad Suhaimi Hashim: Chairman
Ownership, Workforce, and Online Presence
Perodua's ownership structure is a collaboration between several entities:
The company employs approximately 10,000 employees, each contributing to its success and growth. To learn more about Perodua and explore its offerings, you can visit the official website at https://www.perodua.com.my/.
Perodua's Slogan
Perodua's journey is driven by a purpose encapsulated in its official slogan: "Building Cars, People First." This motto underscores the company's dedication to crafting vehicles that prioritize the needs and aspirations of the people they serve. It's a commitment to innovation, accessibility, and the shared journey of progress.
Conclusion
Perodua Malaysia has solidified its position as a transformative force in the Malaysian automotive landscape. With a rich history rooted in collaboration and innovation, Perodua has brought forth a range of vehicles that cater to diverse consumer needs. From the iconic Myvi to the pioneering Ativa, Perodua continues to evolve its lineup while maintaining its core values of affordability, reliability, and accessibility. As the brand continues to drive forward with its people-centric approach, Perodua remains a beacon of progress in the world of automobiles.
Frequently Asked Questions (FAQs)
What does "Perodua" stand for?
Perodua stands for "Perusahaan Otomobil Kedua Sendirian Berhad," which translates to "Second Automobile Manufacturer Private Limited." It reflects the company's role as a significant player in the Malaysian automotive industry.
When was Perodua founded?
Perodua was founded on November 25, 1993, as a result of a collaboration between Proton and Daihatsu.
What types of vehicles does Perodua manufacture?
Perodua specializes in manufacturing compact cars, including hatchbacks, sedans, and SUVs, known for their reliability, affordability, and practicality.
What is the most popular Perodua model?
The Perodua Myvi is one of the most popular models due to its spacious interior, modern features, and efficient engines. It has gained a significant following since its introduction.
Who are Perodua's main shareholders?
Perodua's ownership structure consists of UMW Corporation Sdn Bhd (38%), Daihatsu Motor Co. Ltd. (20%), MBM Resources Bhd (20%), PNB Equity Resource Corporation Sdn Bhd (10%), and Mitsui & Co. Ltd (5%).
Is Perodua only available in Malaysia?
Currently, Perodua cars are exported to Singapore, Brunei, Mauritius, Fiji, Sri Lanka, and Seychelles. The company also exported the Myvi as the Daihatsu Sirion to Indonesia, which makes up for 55 percent of their exports in 2020.
On December 6, 2021, the company has studied whether exporting used Perodua cars overseas from Malaysia would be feasible
What is Perodua's commitment to sustainability?
Perodua places a strong emphasis on environmentally friendly manufacturing processes and has been recognized for its dedication to sustainability and responsible manufacturing.
What is the meaning behind Perodua's slogan, "Building Cars, People First"?
The slogan encapsulates Perodua's focus on crafting vehicles that prioritize the needs of people. It underscores the company's commitment to innovation, accessibility, and customer satisfaction.
How often does Perodua update its vehicle lineup?
Perodua introduces updates and new models periodically to stay competitive and address evolving consumer preferences and technological advancements.
Where can I find more information about Perodua's vehicles and services?
You can find detailed information about Perodua's vehicles, outlets, services, and more on the official Perodua website.