Introducing the Perodua Aruz – where innovation meets lifestyle, and where the road to adventure begins. With the slogan "Elevate Life Yourway," this remarkable vehicle is not just a car; it's a lifestyle choice that caters to your family's needs and elevates your driving experience to new heights.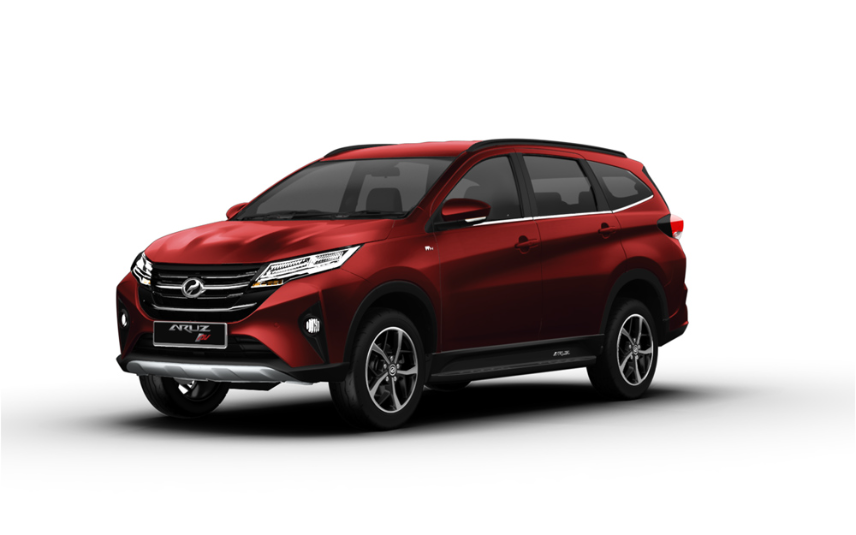 The Perodua Aruz 2023 is your go-to family 7-seater SUV, designed with your loved ones in mind. Its spacious interior provides room for everyone, making family road trips and everyday commutes a comfortable and enjoyable experience.
One of the standout features of the Perodua Aruz is its 5-year warranty, giving you peace of mind and assurance in the quality of your investment. With this generous warranty, you can drive confidently, knowing that your vehicle is well-protected.
Safety is paramount in the Perodua Aruz, thanks to the advanced Perodua Smart Drive Assist (P.S.D.A) system. This cutting-edge technology is designed to keep you and your passengers safe on the road by providing intelligent assistance and enhancing your overall driving experience.
Furthermore, the Aruz boasts an eco-friendly Eco Idle system, which helps you save on fuel costs while reducing your carbon footprint. With an impressive fuel consumption rate of 15.6 kilometers per liter, you'll have the freedom to explore more while spending less on fuel.
Express your style with the Perodua Aruz, available in five exciting colors that reflect your personality and preferences. Whether you prefer a classic look or something bold and eye-catching, there's a color option for every taste.
In summary, the Perodua Aruz 2023 is not just a vehicle; it's a lifestyle choice that combines spaciousness, safety, fuel efficiency, and style. Elevate your life and hit the road with confidence in the Perodua Aruz, where adventure and family go hand in hand.
Perodua Aruz Video Overview
Perodua Aruz 2023 Exterior
The Perodua Aruz 2023 boasts a captivating exterior design that seamlessly blends functionality with style. This family 7-seater SUV is not only practical but also visually appealing, making it stand out in its class. Below is a brief breakdown of its key exterior features:
The Perodua Aruz 2023's exterior is not only visually appealing but also designed to enhance performance, aerodynamics, and versatility, making it an ideal choice for those seeking a practical yet stylish family SUV.
Perodua Aruz 2023 Interior
Step inside the 2023 Perodua Aruz, and you'll discover a well-appointed interior that prioritizes comfort, functionality, and modernity. This family-friendly 7-seater SUV offers a spacious and thoughtfully designed cabin. Here's a brief breakdown of its key interior features: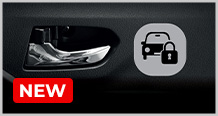 The Perodua Aruz 2023's interior is designed to cater to the needs of both drivers and passengers, offering a comfortable and connected space for journeys of all kinds. Whether it's daily commutes or long road trips, this SUV's interior ensures a pleasant and convenient experience for everyone on board.
Perodua Aruz 2023 Price
The 2023 Perodua Aruz offers a compelling combination of features and affordability, making it an attractive choice for families and individuals seeking a versatile SUV. Below is a brief breakdown of the pricing for the different trim levels:
| Variants | Price (RM) |
| --- | --- |
| Aruz 1.5 X | RM75,218.15 |
| Aruz 1.5 Advance | RM80,355.95 |
The Perodua Aruz 2023 is available in two distinct trim levels, the Aruz 1.5 X and the Aruz 1.5 Advance, with each offering a different level of features and amenities to suit various preferences and budgets. The competitive pricing ensures that you can enjoy the benefits of a spacious and well-equipped SUV without breaking the bank. Whether you choose the X or Advance trim, the Perodua Aruz promises excellent value for your investment.
Perodua Aruz 2023 Loan Calculator
Planning to purchase the 2023 Perodua Aruz? Understanding your financing options is essential to make an informed decision. A loan calculator can help you estimate monthly payments based on your chosen loan terms.
Please note that the values provided in this sample table are for illustrative purposes only. Your actual loan terms, interest rate, and down payment may vary based on your lender, creditworthiness, and other factors. It's essential to consult with your chosen financial institution or use an online loan calculator to get accurate estimates tailored to your specific situation. This will help you plan your budget effectively when purchasing the Perodua Aruz 2023.
Perodua Aruz 2023 Color
The 2023 Perodua Aruz offers a delightful array of color choices, allowing buyers to select the shade that best suits their style and personality. Here's a brief overview of the available color options:
| Color | Description |
| --- | --- |
| Passion Red | Vibrant and sporty |
| Electric Blue | Modern and energetic |
| Granite Grey | Sleek and sophisticated |
| Glittering Silver | Classic and refined |
| Ivory White | Clean and appealing |
With these exciting color choices, the Perodua Aruz 2023 allows you to personalize your SUV and make a statement on the road, ensuring that your vehicle reflects your unique taste and preferences.
Perodua Aruz 2023 Frequently Asked Questions (FAQs)
What is the price of the new Perodua Aruz 2023?
The prices for each variant of the new Perodua Aruz 2023 are as follows:
Aruz 1.5 X: RM75,218.15
Aruz 1.5 Advance: RM80,355.95
Are the above Aruz prices inclusive of insurance and road tax?
Yes, the listed Aruz prices include insurance and road tax for Peninsular Malaysia.
Are the monthly payments for the 2023 Perodua Aruz mentioned above average estimates?
Yes, the monthly payments provided are average estimates based on a 2.68% interest rate. The actual payments may vary depending on the interest rate offered by the bank or financial institution
How long is the waiting period to get the Perodua Aruz 2023?
The waiting period to get the Perodua Aruz 2023 is typically 1-3 months, but it can vary depending on several factors such as market demand, the variant ordered, color choice, and location. We will provide the latest information on the waiting period when you place your order.
How can I calculate the monthly installment for the purchase of the Perodua Aruz 2023?
You can use the Perodua Loan Calculator provided to calculate the monthly installment based on the amount of the down payment, loan duration, and stated interest rate.
How can I place an order for the Perodua Aruz 2023?
Here's an easy way to place an order for the Perodua Aruz 2023:
Prepare the required documents as mentioned above.
Email your documents to nzrcars@gmail.com or;
Whatsapp your documents and details to Mr. Nazrin
Conclusion
In conclusion, the Perodua Aruz 2023 is a standout SUV that effortlessly combines style, functionality, and affordability. With its spacious interior, advanced safety features, and impressive fuel efficiency, it's an ideal choice for families and individuals alike. Whether you're embarking on a family adventure or navigating daily commutes, the Aruz is designed to elevate your driving experience "Yourway," as Perodua's slogan suggests. The attractive price points for the Aruz 1.5 X and Aruz 1.5 Advance models make it accessible to a wide range of budgets, ensuring that you get outstanding value for your investment.
We invite you to get in touch with us to learn more about the Perodua Aruz 2023 and explore the various customization options available to make this SUV uniquely yours. Our knowledgeable team is here to assist you in choosing the perfect Aruz model to meet your needs and preferences. Additionally, don't forget to explore our range of other Perodua models, each offering its own set of features and benefits tailored to your driving requirements. Contact us today, and let's start your journey towards driving the Perodua Aruz or discovering the entire Perodua lineup. Your next adventure awaits!
Explore Perodua Models